Amy J. Lueck is Assistant Professor of English at Santa Clara University, where she teaches courses in writing and rhetoric, including Critical Thinking and Writing and Writing in the Public Interest. She received her doctorate in Rhetoric and Composition at U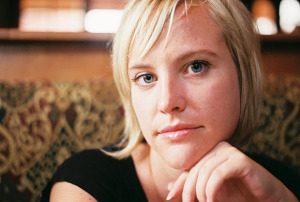 niversity of Louisville, where she was the recipient of the Guy Stevenson for Excellence in Graduate Studies, the University's highest award for graduate students. She was also recent recipient of the K. Patricia Cross Future Leaders Award from the AAC&U.
Lueck researches the history of rhetorical education and practice in the US, particularly in US high schools. Her book manuscript, Composing the American High School, is forthcoming from Southern Illinois University Press (Fall 2019). Articles drawn from this body of research have appeared or are forthcoming in Rhetoric Review, Ohio Valley History, and Composition Studies. Her other research has appeared or is forthcoming in College English, Pedagogy, Kairos, Currents in Electronic Literacy, and JAC, and several edited collections. Her other current research interests include digital rhetorics and archives, public memory and historiography, and composition pedagogies and theories.
She can be contacted via email at alueck [at] scu.edu, on Academia.edu and on LinkedIn.